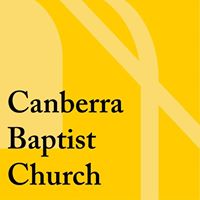 25 December 2018 – Christmas Day

A few years ago, I came across a list of six of the best Christmas short stories, and on it was Truman Capote's A Christmas Memory. Does anyone know it?
Truman Capote is better known as the author of Breakfast at Tiffany's (1958) and In Cold Blood (1966), but A Christmas Memory tells a story from his own childhood, in Monroeville, Alabama, where he lived for a while with his mother's relatives after his parents' divorce, and his friendship, at age seven, with his 'sixty something' year old cousin Miss Sook Faulk.
"Other people," he writes, "inhabit the house, relatives; and though they have power over us, and frequently make us cry, we are not, on the whole, too much aware of them. We are each other's best friend. She calls me Buddy, in memory of a boy who was formerly her best friend. The other Buddy died in the 1880's, when she was still a child. She is still a child."
But each November, when the air gets cold and clear, his friend announces, 'It's fruitcake weather!' and the two of them prepare to make thirty cakes together.
First, they collect windfall pecans which is hard work, finding them "among the concealing leaves, the frosted, deceiving grass" after the main crop has ben shaken off and sold by the orchard's owners.
Then, they count the 'Fruitcake Fund', painstakingly earned and saved during the year, the pennies, dimes, nickels and quarters, "we keep hidden in an ancient bead purse under a loose board under the floor under a chamber pot under my friend's bed." The total is twelve dollars and seventy-three cents; hopefully enough to buy, "cherries and citron, ginger and vanilla and canned Hawaiian pineapple, rinds and raisins and walnuts and whiskey."
It's the whiskey that's the biggest challenge. State laws forbid its sale. But everyone knows you can buy it from the Native American man Mr Haha Jones, named so because he never laughs, who runs a "'sinful' (to quote public opinion) fish-fry and dancing café down by the river….As we approach his cafe…our steps slow down. People have been murdered in Haha's café….I knock at the door."
The door opens. A giant with a scarred face demands to know, 'What do you want with Haha?'
Please, says my friend in a whispery voice, 'A quart of your finest whiskey.'
But what's this? Haha is laughing at us! 'Which one of you is a drinkin' man?'"
We explain it's for fruitcakes – for cooking – not drinking, and he collects for us two dollars' worth of daisy yellow unlabelled liquor in a bottle. We pay him with nickels and dimes and pennies. [But] as he jangles the coin in his hand…his face softens [and he pours] the money back into our bead purse, 'Tell you what,' [he says], 'just send me one of them fruitcakes instead.'
"Well," my friend remarks on our way home, "there's a lovely man. We'll put an extra cup of raisins in his cake."
And who are all the cakes for?
Friends. "Not necessarily neighbour friends…persons we've met maybe once, perhaps not at all…. Like President Roosevelt. Like the Reverend and Mrs J.C. Lucy, Baptist missionaries to Borneo who lectured here last winter. Or the little knife grinder who comes through town twice a year. Or Abner Packer, the driver of the six o'clock bus from Mobile, who exchanges waves with us every day as he passes in a dust-cloud whoosh. Or the young Wistons, a California couple whose car one afternoon broke down outside the house and who spent a pleasant hour chatting with us on the porch…" A great diaspora of fruitcake recipients!
It's a beautiful story, A Christmas Memory, but also a sad one. And in it, I think, Truman Capote does two things. He positions himself as a memory-maker, looking back, heightening and brightening one of the rare lovely moments in his bleak childhood, and, with his retelling shouts out – like our sentinels in Isaiah – to a world, to a future, where all people make preparations, where all people make an effort, to welcome and share with one another.
It's a similar process to what the Australian songwriter, Paul Kelly, does in his classic song, Making Gravy. There the narrator, Joe, remembers past Christmases – the roast, the gathering family, the dodgy boyfriends, all the treasure and the trash – and looks forward to a Christmas where – praise the baby Jesus and have a merry Christmas – he will kiss his kids on Christmas day, he will hold his partner and dance with her, he will make the gravy…
And this is what is happening in our reading from Isaiah 62. "Upon your walls, O Jerusalem," says the author, "I have posted sentinels." Sentinels usually refers to prophets – the ones who tell God's message to the people – but these sentinels have a different role. They are mazkirim in Hebrew – the ones who remind the Lord – the ones who tell the people's message to God. They are the memory makers – positioned in a time of economic injustice, where workers do not enjoy the fruit of their labour, of geopolitical tension, where walls and enmity have crushed hopes of gates and highways. (Does any of this sound familiar?) And their role is to re-member, to hold, to hold together God's promises of peace and justice and salvation, of remembrance, and to re-mind God of them, to shout incessantly – to take no rest and give him no rest – until those promises are established.
It's an unusual picture of God. A God who needs to be reminded. But it is also an oddly empowering picture of the relationship between God and God's people, of a God who wants to be reminded, of a God who cares, of a God who is not simply omniscient, omnipotent, omnipresent, distant from us and our lives, but who listens to us, who wants to hear from us, who comes to be a helpless human being with us and for us.
Therefore the news of Jesus' birth comes first to shepherds, to those who, most likely, laboured for others, to those whose profession kept them beyond the city's walls, saying, "to you is born this day in the city of David a Saviour…" Not to the powerful or the privileged, but to you! Not exclusively to the family of Mary and Joseph, but to you! To all of you! Christ the babe was born for you!
And on seeing the child, what happens to the shepherds? They are transformed into sentinels making known what had been told them about this child – telling others of God's promises of peace and justice and salvation. They are transformed into mazkirim, memory-makers, remembering the promises and shouting them out to a future where all will see God's glory and know God's peace. And Mary, too, what does she become? She becomes a memory-maker treasuring all these words and pondering them in her heart.
This Christmas Day and holiday season and year to come as we make memories, let us also be memory-makers – remembering God's promises of peace and justice and salvation and reminding God of a world where Presidents and knife grinders share the same fruitcake, where others do not labour for our luxury, where everyone can kiss their children and hold tightly those they love, where barriers are torn down and highways built, for this child is a sign to us that our God listens to us, that our God loves us.
Praise the baby Jesus! Have a Merry Christmas!