This Sunday our series on joy continues with Philippians chapter 3! (I love the fact that Paul plays that old preacher's trick here, beginning with "Finally, my brothers and sisters, rejoice in the Lord," and then going on to make several more points across two more chapters!)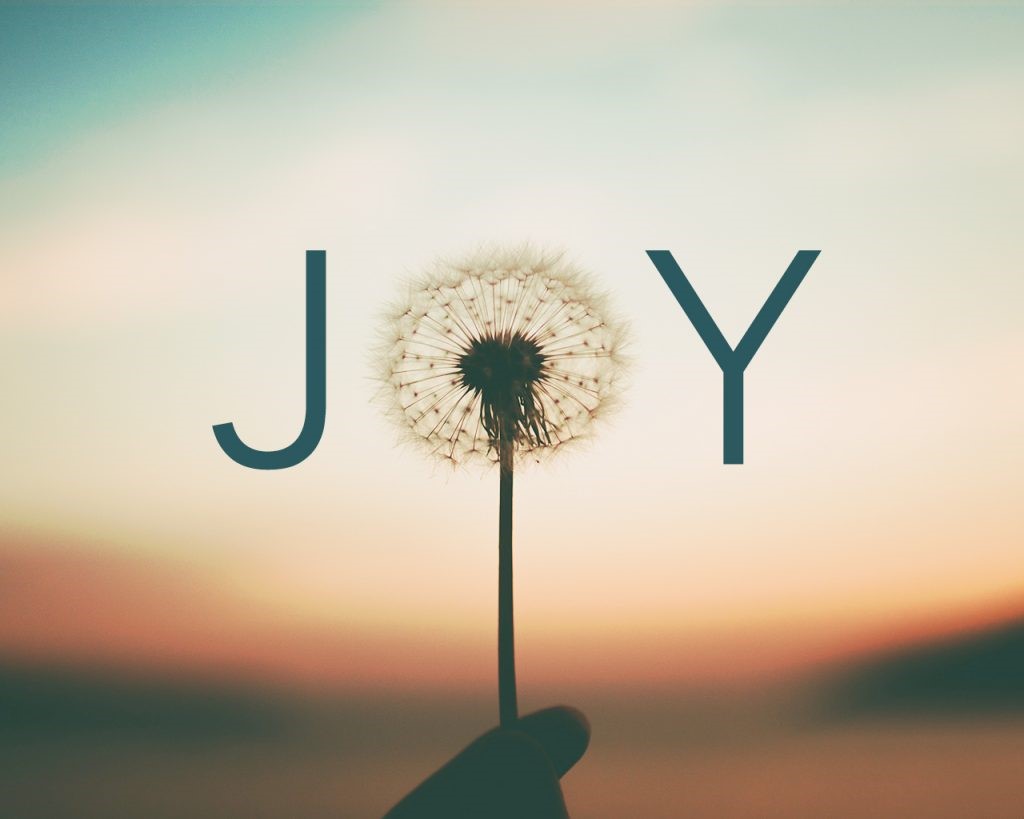 I am again looking for contributions – from the adults (I have enough offered from children – thank you!) – about joy (i.e. short readings or poems specifically mentioning joy.) Thank you too to all those who have added wonderful things about where you find joy to our 'Joy Board'.
This Sunday, however, we are not hearing about joy, but doing, as Paul says, and rejoicing together – specifically in the baptisms of Madeline Callaghan and James Nganga, their decisions to say 'yes' to following Jesus and becoming part of the company of Jesus' followers!
Please join us for this very special service!
I am indebted to Rev Dr Thorwald Lorenzen pointing out that baptism is not just a symbol of dying to our old life and rising to new life with Christ, or the washing away of sin, or the presence of the Holy Spirit in our lives, but it is also an occasion for celebration!
"Baptism," he writes, "is the celebration of faith in Jesus Christ. Important events call for celebration! We celebrate when the lost son returns home. We celebrate when we fall in love. Do we not want to celebrate when we discover that God is not just a word in our language, but a reality in our lives? When we discover that God is our God. Can there be faith without celebration?
…Christian celebrations call for publicness. The Christian faith does not like anonymity. The God who comes to us in the story of Jesus is the "creator of heaven and earth". Christian faith is more than a private spirituality, When God invites us to the journey of faith, God invites us to bring about peace and justice in the world. We believe in our hearts and confess with our lives (Rom 10:9).
…Faith wants to be lived and shared in the marketplaces of life. That is why we baptise, not in the bathroom or swimming pool at home, but in the church or in the river or in the ocean so that all people can participate in this celebration."
Please join us on Sunday at 10am for this very special celebration of our shared faith in Jesus!
Following the service, everyone is invited to come for morning tea at the manse. If you're able, bring a plate of something sweet or savoury to share.
Last weekend we celebrated our faith – and our commitment to bring about peace and justice in the world – by hosting the Open Baptists Gathering. (Below is a conference summary/press release with more information about the gathering).
It was a wonderful weekend – exhilarating and exhausting in equal measure – where we affirmed together that we believe the Good News of Jesus is for all people without qualification and are deeply committed to creating a community of genuine welcome.
I want to thank everyone who attended the opening address on Friday night by Carolyn Francis (catch up on YouTube here – https://www.youtube.com/watch?v=Cda6eyymYq8) and all those who helped welcome the group to our church; Catherine, Caroline, Megan, Ana, Kerstin, Doug, Jillian, Peter, Lucy, Sue Lavery, Sue Williams and Rudy.
Thorwald concluded his sermon by saying, "Where people confess and celebrate Christ there the Spirit of God promises to be near to sustain and enrich our journey."
Amen to that! May it be so!
Finally, the sad news came through this morning that Kevin Bray passed away early this morning. Please keep Gwenyth and the family in your prayers. A service of celebration for Kevin's life will be held at Ainslie Church of Christ, Limestone Avenue, Ainslie, on Tuesday 7 November at 2pm.
Grace and peace, Belinda