Dear friends
Last Sunday was my penultimate morning service with you and my final opportunity to preach. I chose to speak on discipleship from the day's Gospel reading — John 1:43-51. I said that "discipleship is about following Jesus and learning from him. It is about laying open our prejudices before him and being willing to deal with them. It is about embracing the possibility of transformation as Nathanael did."
This week we have SMAD with a couple of dozen enthusiastic young leaders running an exciting program from 9am to 3pm each weekday for around 100 children. While the core elements remain the same as in previous years, many changes have been made to comply with COVID restrictions. At the end of day 3 I can report that the leaders have done remarkably well and the kids are having a wow of a time, as usual.
This Sunday will be my final one in Canberra. I'll be returning to our home in Summer Hill in Sydney on Monday. Kristine is already there. As the suburb is in a declared hotspot, she has been unable to return to Canberra.
Belinda and I will share the leading of the service on Sunday morning and Dr Ruth Powell will be the guest speaker. She is the Director of National Church Life Survey Research which focuses on church vitality and community spirituality and wellbeing. Ruth has been with NCLS since 1991 when the first 5-year survey was conducted. She is also Associate Professor at Charles Sturt University. I have valued her friendship and ministry since our time together at Ashfield Baptist Church and was looking forward to having her at my farewell service. Because she is also from a COVID hotspot, however, her sermon will now be delivered over ZOOM.
Following the service there will be a farewell BYO picnic in Telopea Park. These arrangements are designed to provide a suitable farewell that complies with current COVID restrictions. Please be aware that the day is expected to be very hot so bring plenty of water, a hat and sunscreen. Just yesterday we considered various other options including a breakfast but decided in the end to proceed with lunch in the park on the basis that there is plenty of shade and we will finish before the temperature peaks. I will completely understand though if some feel they can't attend because of the conditions.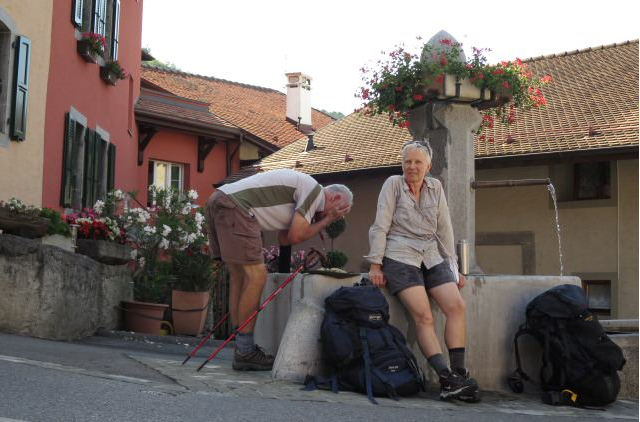 Kristine and I have been invited to lead Sunday@6 that night. This is an intentional on-line time together over Zoom with different formats over the month. As it is a 4th Sunday, it is a "text that shaped my life" night. We will share on the theme of pilgrims and pilgrimage. Perhaps if you weren't ab le to attend the picnic you could join us on Zoom then to say farewell.
The consultants assisting with our review into ministry and staffing needs have been analysing all the surveys returned prior to Christmas and will be reporting back soon as to the next step in the process. Belinda and the Deacons will also be announcing soon some of the temporary measures that are being put in place in various ministry areas to alleviate staffing shortages.
Please be aware that the office will be closed from Monday 25 – Friday 29 January (which includes Australia Day). Please contact Belinda if there are any urgent matters during that period.
I will have ample opportunity on Sunday to say farewell and pass on my thanks to you all. So, at this point I will simply close with the words of 2 Peter 3:189 (NRSV). "But grow in the grace and knowledge of our Lord and Saviour Jesus Christ. To him be glory both now and until the day of eternity. Amen."
With thanks,
John